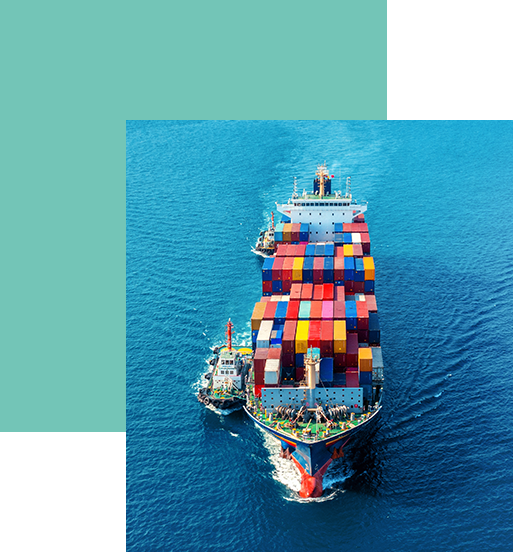 Jai Narayana Shipping Company
Jai Narayana Shipping Company has many decades of hardcore experience in the various fields of cargo shipping and logistic support. Driven by a team of self motivated and young dynamic managers, the company has evolved to be a successful multi-model transport operator. The company strives to provide state of the art and the very best technologies in freight forwarding, cargo consolidation and transshipment to meet the strict guidelines of international shipping and logistics markets. Consolidated and customized logistic solutions are provided to customers all around the world in various segments like air, sea and surface transport, freight forwarding and cargo distribution. We are registered with Director General of Shipping and duly authorised for issuing MTD bill of lading under the name of JNS Express lines.
Jai Narayana has broadened its horizon to encompass a cross section of products and services, which require expertise and professionalism. With a keen eye on quality standards, the company has proven to be a reputed Export/import cargo clearing agent fully retaining its strong customer base for more than 50 years.
Headquartered in Cochin, Jai Narayana Shipping Co. has a well balanced team of over 150 professionals and a network of offices / associates all over the world. Since inception, the Company has grown to establish a niche of its own in the highly competitive shipping industry. The quality of excellence has earned the company the trust and goodwill of its customers, which has given it a clear cut advantage over its competitors across the globe.
Trustworthy services since 7 decades to 260 satisfied customers, the company has membership in various important trade and industry associations, which makes it competent to redress all issues of their customers effectively. Some of the organizations where the company has membership include:
Customs House Agents Associations
Kerala Chamber of Commerce and Industry
Federation of Freight Forwarders association in India
Confederation of Indian Industry
Kerala Management Association
Cochin Chamber of Commerce and Industry
Transporters Association
Indian Chamber of Commerce and Industry
Federation of Indian Export Organisation
Indo-American Chamber Of Commerce